Users can save up to 3 different variations of the same door Series\Style (each having different settings).
General > Options page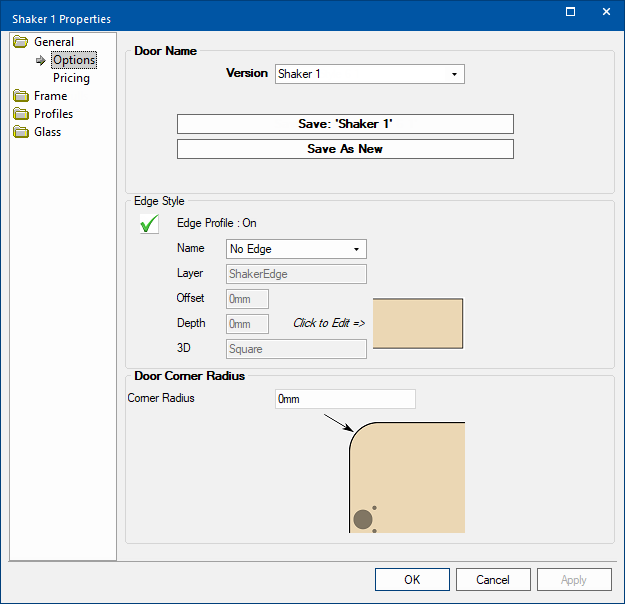 Door Name
Save can be used for the current version after making any changes.
Save As New is used when you want to create a Version of the same door style.
Edge Style and Editing
Edge Profile
Press the button to turn On and Off the use of Edge Profile.
Name
Use drop list to select default Name options.
Edit Profile -
The Layer, Offset, Depth and 3D effect are greyed out. To edit...

click on the image and an Edge Profile Properties will present allowing changes.
when you have entered the required details, click

Save

button

.

The

Reset button

can be used if you change your mind.

Edge Profile Properties