Custom machining tables that can be defined for the entire drawing (as opposed to the normal custom tables that are selected by part of each cabinet).
Settings Page
The Mach. Parts > System Tables page of the / Properties is where the System Tables for the drawing are selected.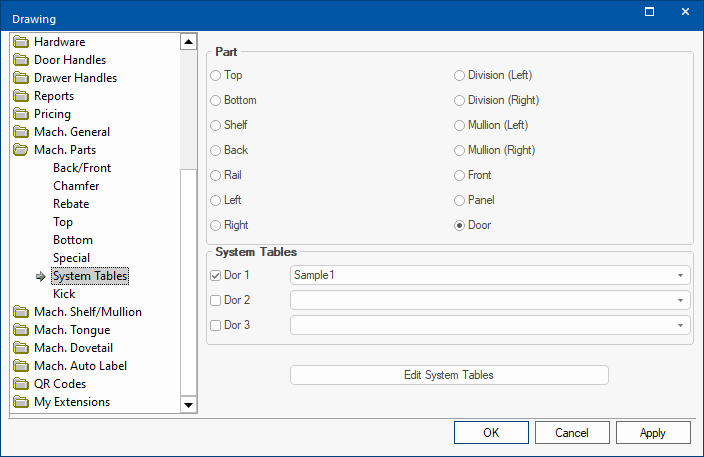 This can be overridden at Cabinet level on the Cabinet Details > General Setting page using the Cabinet Information button System Tables can be turned on/off using the Enable options.