Tall Standard Fixed Shelf Recess
The option to recess the 'Mid' fixed shelf was added to the Tall Standard cabinet.
Where To Find The Option
It can be found on the Cabinet Details > Shelves1 page, in the Standard Shelving group box.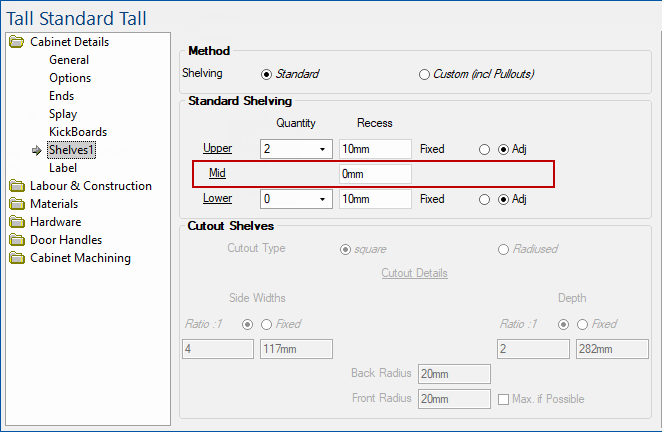 Applying Recess
This recess specifies the distance from the front of the fixed shelf to the front of the carcass, as shown below.